Engagement Photos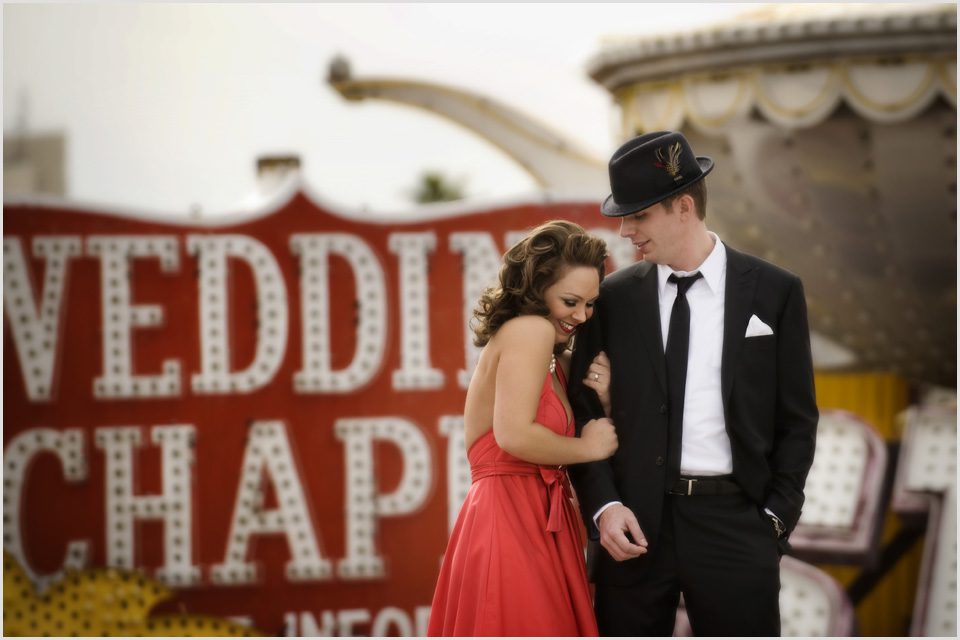 Having engagement photos taken is a great way to get some amazing photos of the two of you to use both before and on your wedding day. Save the dates, personal wedding websites, decor at the reception, your wedding slideshow, and creating a signature guest book are just a few of the ways you can use them as part of your wedding. Here are some of my frequently asked questions to help you plan for your engagement photo shoot.
How far in advance should we schedule our session?
Any time from the time you are engaged up until about 6 week before the wedding is usual. If you want to use the photos for save the dates, I would suggest scheduling at least 4 weeks before you want to send them out. Turn around time from the date of your session to receiving a link to your online gallery is usually 10 days or less, depending on the time of year. You want to allow some time for designing, ordering and addressing your cards. Time of year can determine the best time too. Spring and fall are the most popular times, although for some couples winter/snow photos might be a better fit with their lifestyle. Summer is great too, especially for beach sessions, but can get a little hot in the city during July and August.
Do you have some suggestions for locations?
Where we shoot your engagement photos has a lot to do with what you are looking for, as far as a country feel, urban/city vibe, or a shoot themed around something unique to you. That could be the place you met, where he proposed, or an activity you share such as skiing, boating, or even enjoying wine. I am including some ideas below. Some suggestions have a clickable link to a session from that location:
The marina and waterfront on the west bank
George Rogers Park and/or downtown Lake Oswego
Oaks Park (special permission may be needed)
Rose Gardens
Pearl District
Laurelhurst Park
Chinese Gardens (special permission and fees may be needed)
Farm/private residence
Downtown Portland
Las Vegas or exotic location (travel fees apply)
A couple of other notes on locations that sometimes come up. The Japanese Gardens in Portland does not allow professional photography at all, nor does the World Trade Center. You generally cannot shoot in private buildings without special permission. Sometimes couples want to do their engagement session where there wedding will be held which is just fine, but I usually recommend choosing a different location as you will already have a lot of photos there on the wedding day.
When do you like to schedule engagement sessions?

Early evenings are my favorite as the lighting tends to be beautiful at that time. Not only does it have a softer look, but you can get that amazing backlighting that makes your photos sparkle! I can easily book weekdays Monday through Thursday weeks or months in advance. Most locations tend to be less busy at this time of day and less busy means less people in the background! Daytime on Saturdays are also an option depending on my wedding schedule. Send me a message, email, or call/text 503-310-9083 to find out my availability.
How long is the session?
The session is approximately and 1 to 1 1/2 hours. We can shoot everything in one location, or go to several depending on time. You can do several outfit changes or stay in the same outfit. I have a portable changing room I can bring along too which makes it convenient to switch clothes.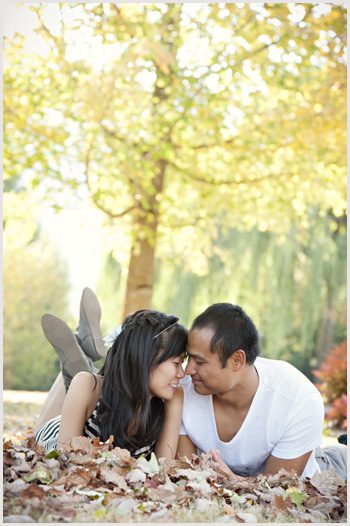 What should we wear for our engagement photos?
I have a number of tips and suggestions for choosing great outfits for your session.
Classic is best – avoid super trendy outfits, instead pick something that is going to look classic for years to come.
Coordinate with each other  – You don't have to match, but coordinate both color tones and styles. One piece of clothing or jewelry for example could coordinate with the color of his shirt or tie. Warm tones of brown and cream, a cooler shades of blue palette, or light, pastel colors are some ideas. Consider the time of year too, and what is going to tone with the foliage of the season. Warm colors for fall, lighter tones for spring and summer work great.
Avoid bold patterns and stripes – a bold pattern or stripe will stick out like a sore thumb in your photos and can really draw attention away from the two of you. Solid colors or small patterns work the best.
Avoid really bright colors – there has been a trend in the last few years to go with super bright colors. Like patterns and stripes, this can really detract from the real focus, your faces and interaction with each other. If you can't stay away, have several items of the same color to balance the look. For instance, if you have a bright pink dress, get him some bright pink socks or a tie. An overpowering color can have an "all about me" look.
Sundresses work great – a flowy sundress is often a great choice. Guys can coordinate with jeans or a more dressy look. Make sure they are not to short though, as you should be able to sit down comfortably in it too without showing too much.
Avoid baggy clothes – clothes or dresses that are baggy can really make you look bigger than you are. Opt for well fitting clothes that flatter your figure.
Keep lingerie in mind – make sure that your bra is a good choice with your outfit, and bring a second one if needed for another outfit. Make sure the straps don't show and the color/pattern is appropriate and doesn't show through.
Shoes – we will definitely be shooting some full length, so keep that in mind when selecting outfits. Guys should coordinate shoes and socks too. If you are going to be wearing uncomfortable shoes, think about bring some flip flops to slip on for walking from one place to another.
Check the mirror – be sure to check yourself from all angles in the mirror. Often times the back of one or both of you shows, so make sure everything is looking good. That included cutting any tags on scarves or sheer tops.
Bring accessories – feel free to bring accessories to switch up your look. Hats, scarves, necklaces or a cute purse can add a little some to a few of the photos.
Avoid logoed items or ones with text – unless you are doing a themed shoot, you probably don't want a sports team logo or "I love New York" in all of your photos. Even the subtle Ducati logo is visible in the photo here.
Think about your arms – arms are one of the areas we tend to be the most critical of in ourselves when we look at photos. If in doubt, go with a short or long sleeve rather than strapless, sleeveless or a tank style top.
I have also created a Pinterest board with samples of good and bad outfit choices. Each one has my notes on what works and what doesn't.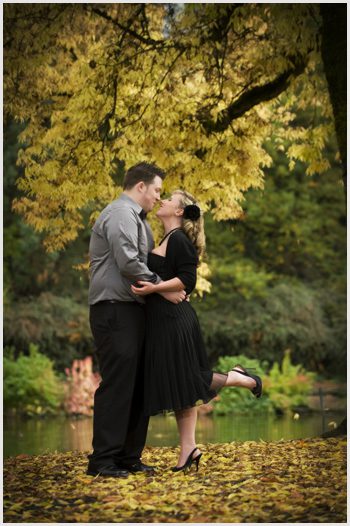 What should I do about hair and makeup?
If possible, have your makeup professionally done. Consider having your wedding makeup trial run scheduled for the day of your engagement session.
If you chose to do your own, go somewhat heavier than normal on eyes and lips.
Avoid anything with glitter as the light catches it and it can look like little white dots all over your face.
Make sure to use powder to keep your face looking matte and flawless.
Keep your hair in a natural style, unless you are going more formal with your outfits and want to put it up. Usually the engagement session is more about the two of you looking more "every day" than the wedding day.
Get haircuts and colors about a week before so it has a chance to settle before the shoot. Sometimes fresh from the salon color can stain your scalp and hairline too until it washes off.
Guys should trim their facial hair neatly the day of the shoot.
Make sure to watch your tanning up to the session date. Tan lines may not be as attractive with some outfits. Wear that sunscreen too in the days right before. Sunburned skin is not a good look for photos!
Can we bring props?
Absolutely! If there are things that are unique to the two of you, bring them along and we will incorporate them in some of the shots. It can be as small as your favorite coffee mugs, or as big as your bikes or car! Signs are really popular too. Pintrest has a ton of great ideas and Etsy is another good source if you like the DIY look but don't have the DIY time.
What about doing a themed shoot?
I love themed shoots! Let me know your ideas and we will coordinate the ideal location and talk about props, poses etc.
We're nervous about having our photos taken, any advice?
Don't worry! Almost everyone is, and that lasts… about 5 minutes. The shoot will be super relax and fun. We mostly chat and walk about from spot to spot, doing some shots here and there. Don't worry about poses either. I will guide you easily into what looks flattering and natural. If you have something particular that you are sensitive about or would like me to watch for, just let me know ahead of time. The engagement session is both easy and FUN, you're pretty much just hanging out with your sweetie (ok, and me). If there are things that you have in mind to try, we can do that too. You can always share your Pinterest board with me ahead of time if you like. Keep in mind though that this is a shoot about the two of you, and trying to copy 25 poses of other couples will take the spontaneity out of creating great photos that are about you!
What are your packages and options for engagement sessions?
Some of my wedding packages already have engagement sessions included. You can check out my wedding package information page for details. Your engagement session can be scheduled any time after you reserve your wedding date with me. You can also chose to do an engagement session a la carte. If you later decide to book your wedding with me, part of your engagement package will be credited towards any package that already includes the session. For details on all the options for sessions and additional products, including signature albums and save the dates, click here to go to the engagement package page.
Have more questions? Send me a message, an email, or call/text any time 503-310-9083.