.
Meet the Artist
.
Hi, I'm Michelle! International award winning Master Photographer and owner of Artistique based in Portland, Oregon. Here is a little more about me…
What is your photography style? First and foremost I'm a storyteller, capturing the relationships between couples and families. My style is modern and elegant, with an editorial vibe. I love shooting fashion, and I think some of that look spills over into other areas, especially in my wedding work. I believe photography should have longevity, even though styles change your photos should look amazing forever! I use natural light as much as possible, but sometimes it isn't that pretty or flattering. The skills to blend natural or existing light with off camera flash or another constant light source is one thing that I feel sets my work apart. You can see some examples of that here with some of my favorite images.
So what IS a Master Photographer? A MP is a degree through Professional Photographers of America. It is attained through education, receiving merits for images or albums submitted to international competition, and through speaking/teaching photography. I'm also a Certified Professional Photographer, which is attained through a portfolio submission and peer review process as well as written exam on technical photographic knowledge. I received my Commercial Photography degree though Hennepin Technical College, back when film was the only medium and the smell of developer means that you were about to see your photos for the first time!
What accomplishment you are most proud of? I am most proud, I think, of being the featured photographer in the wedding issue of Professional Photographer magazine a couple of years ago. There is only one wedding issue per year and it was such an honor to be chosen! That was the year that my album 'Heather & Nathan' was nominated for the Grand Imaging – Album award at International Print Competition. In the photography world, that's like getting a Grammy nomination! (No, I didn't win. An album recording the journey of a cancer patient won, which was amazing!)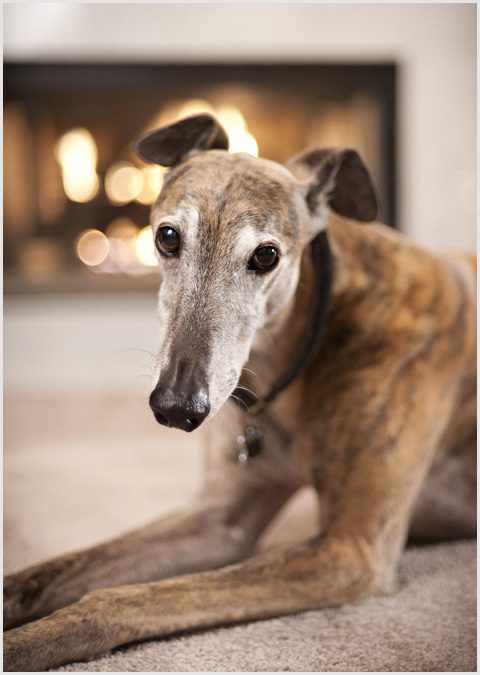 What are you passionate about? Other than photography, of course, I am passionate about my rescue greyhound, Poopsie! He is the center of my universe. I try to volunteer with our greyhound rescue group as much as possible. Also, time spent with my friends and family is precious to me. I think that's why capturing other people moments feel so good, because at the end of the day, what makes you happier?
Do you do anything besides photography? There are some times of the year that is doesn't feel like it! I do, however, love to play tennis, belong to a fabulous tennis club and captain several USTA teams. I also get outside whenever possible, camping, boating, riding my bike, and heading to the beach. I try to live a healthy lifestyle and actually like working out.
Let's connect! Here how: